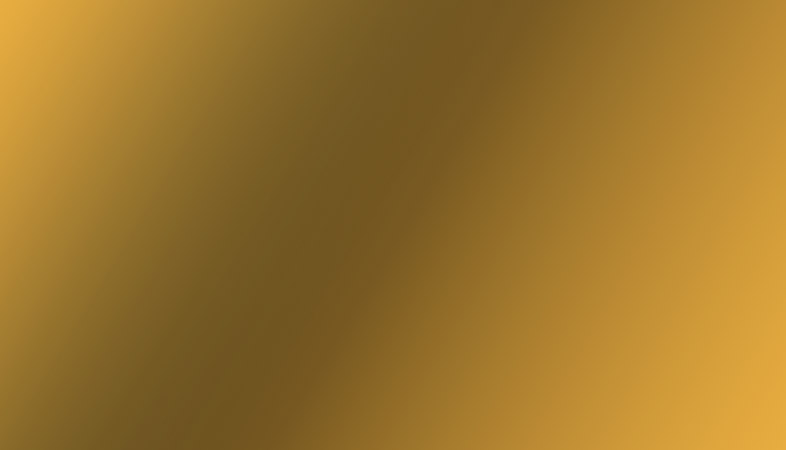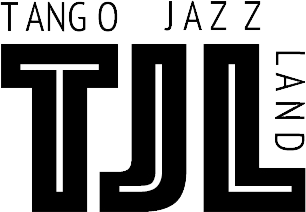 EVERY FRIDAY 19:30
FRIDAY'S SESSIONS
AT CAFÉ AMERICAIN
Whether you love Jazz, Latin or Tango, you will fit in comfortably.
Getting to know the frequencies with high quality dinner, wine, a beer or something stronger in the grandeur of Café Américain in the center of cultural Amsterdam.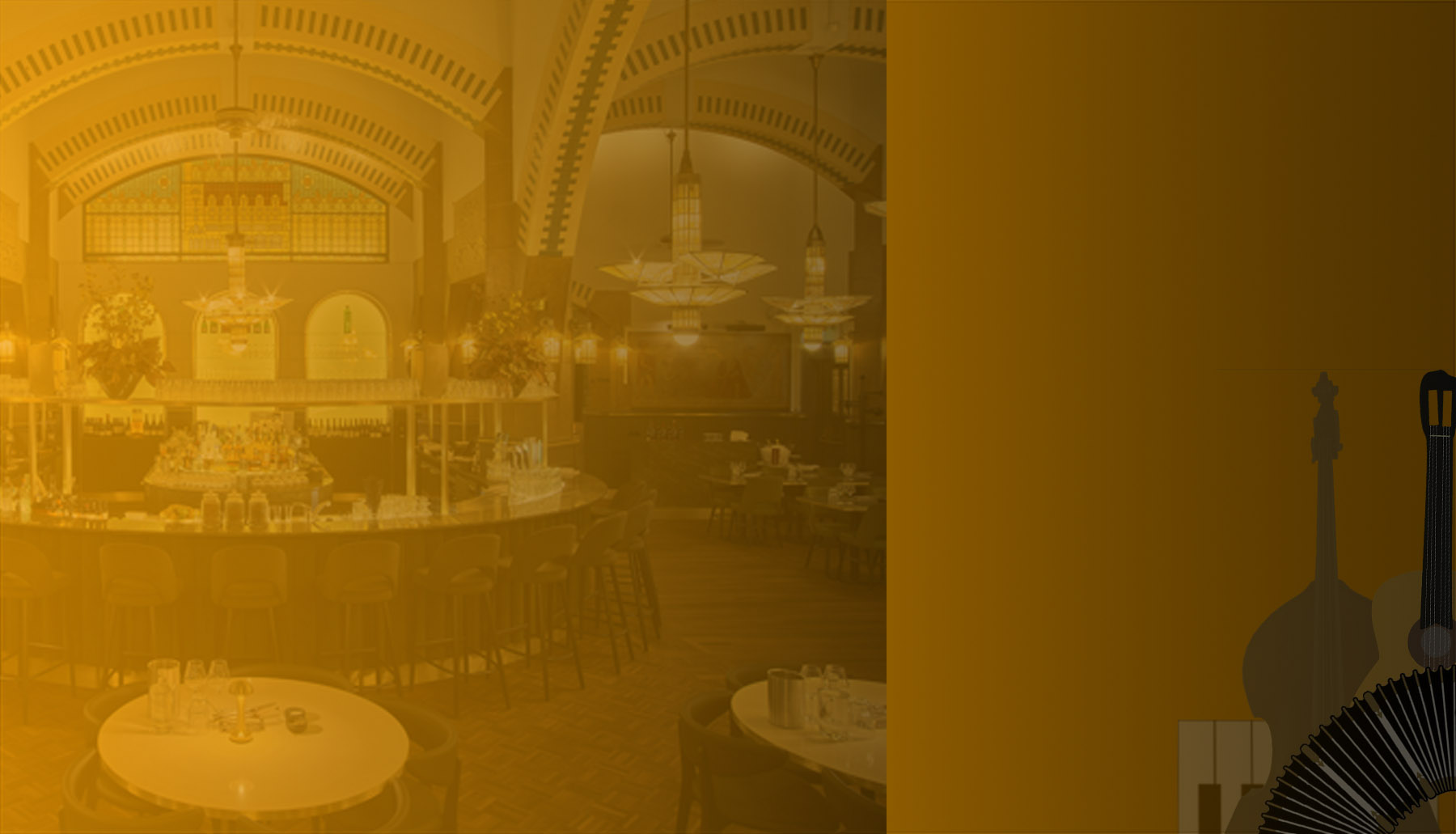 HOT TANGO & COOL JAZZ
From Astor Piazzolla to Billie Holiday
Every Friday excellent tango, jazz and classical musicians combine the styles on high level, brought together by bandleader Kay Sleking.
From 19:30
February
7 | 14 | 21 | 28
HOT TANGO & COOL JAZZ
From Astor Piazzolla and Nino Rota to Billie Holiday
March 13th at 19:30
Kay Sleking - guitar | bandoneon
Visit the website
Robin El Hage - piano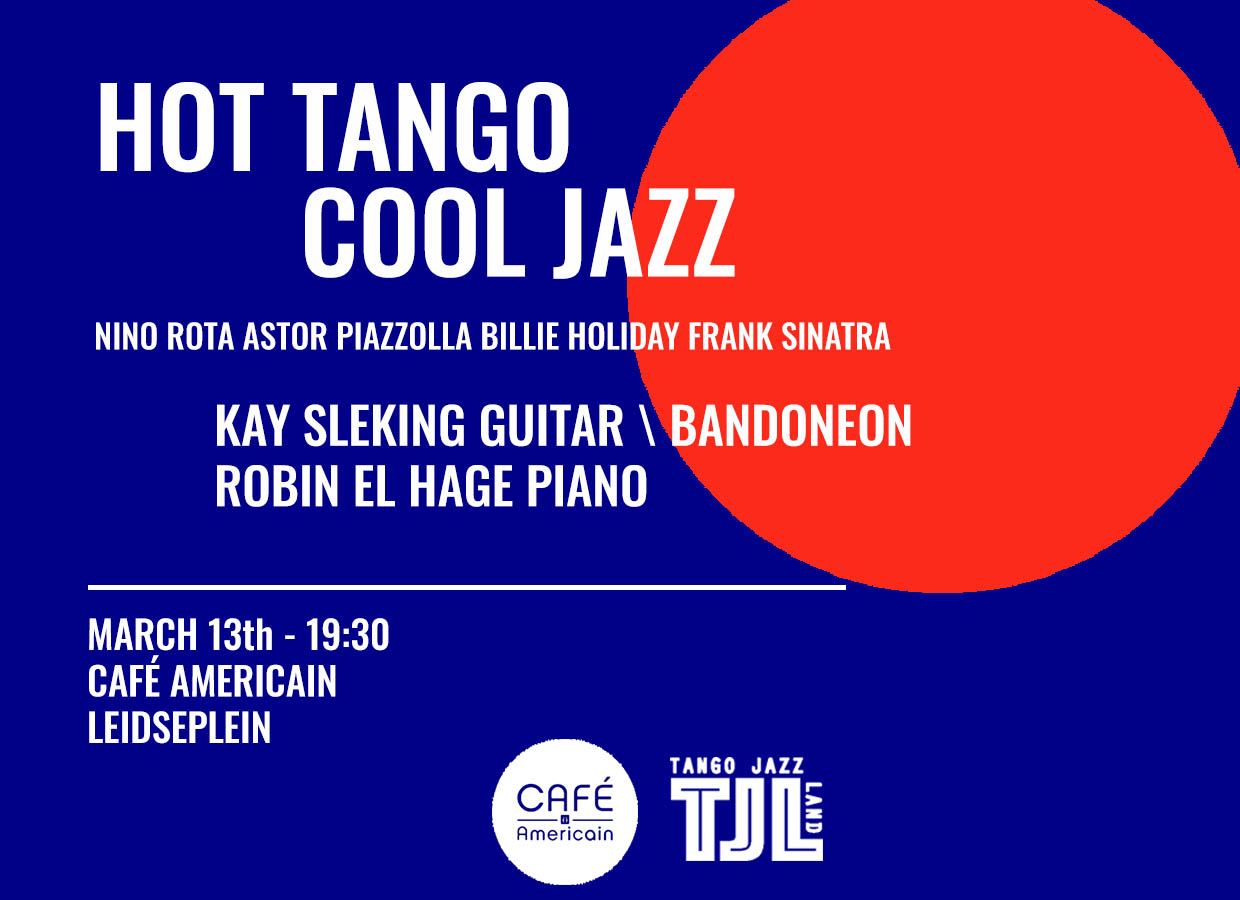 HOT TANGO & COOL JAZZ
From Astor Piazzolla to Billie Holiday
6 March at 19:30
Kay Sleking - guitar | bandoneon
Visit the website
Ruzana Tsymbalova - violin
Robin El Hage - piano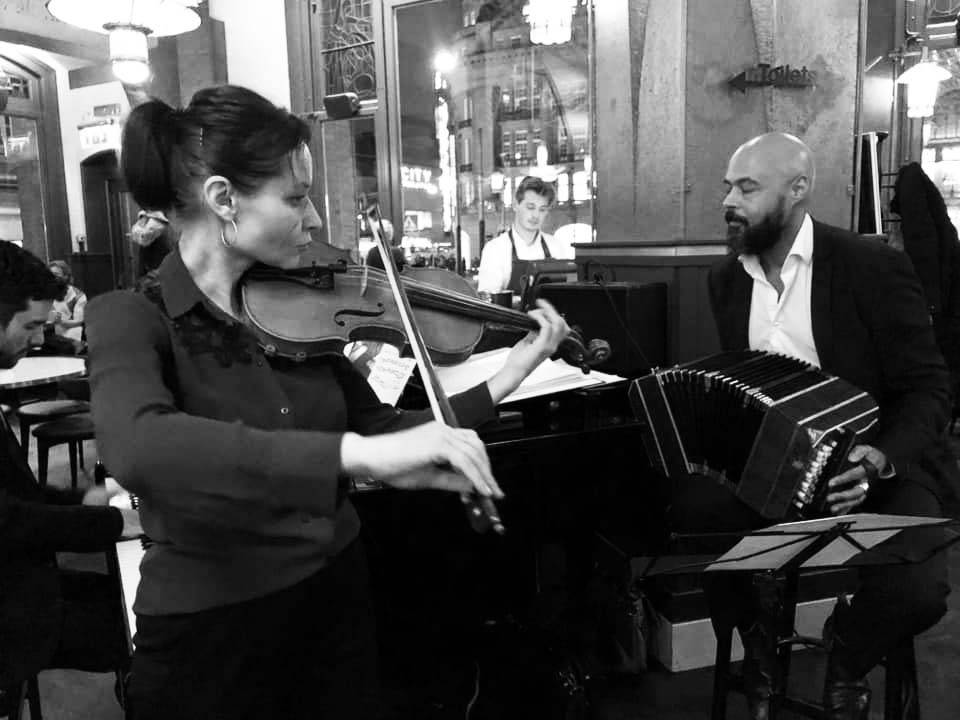 HOT TANGO & COOL JAZZ
From Astor Piazzolla to Billie Holiday
28 February at 19:30
Kay Sleking - guitar | bandoneon
Visit the website
Robin El Hage - piano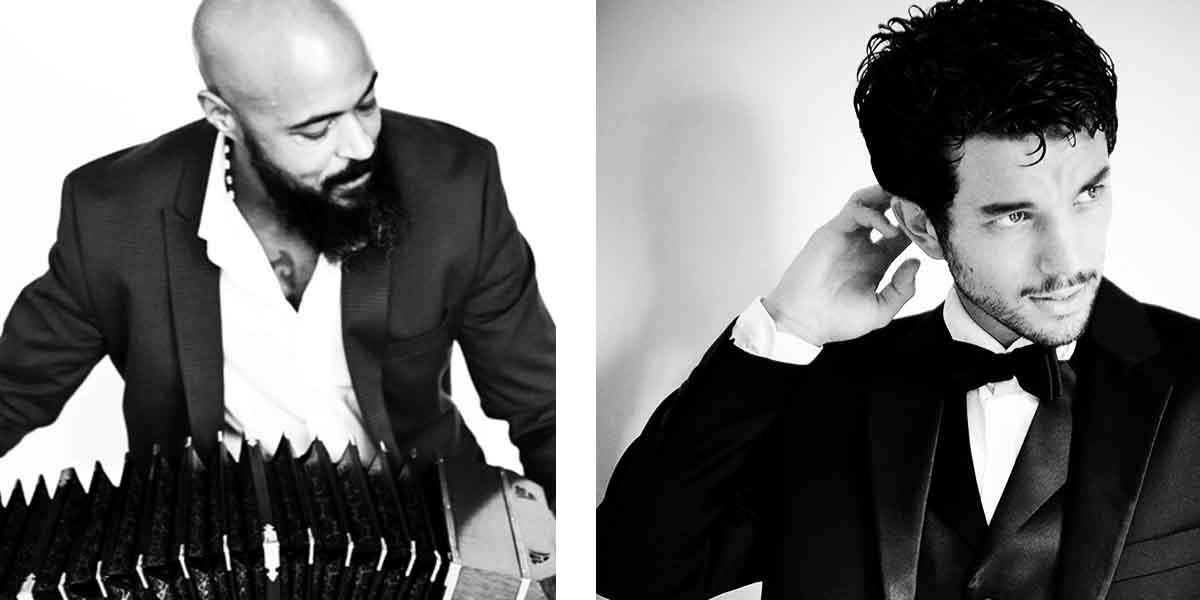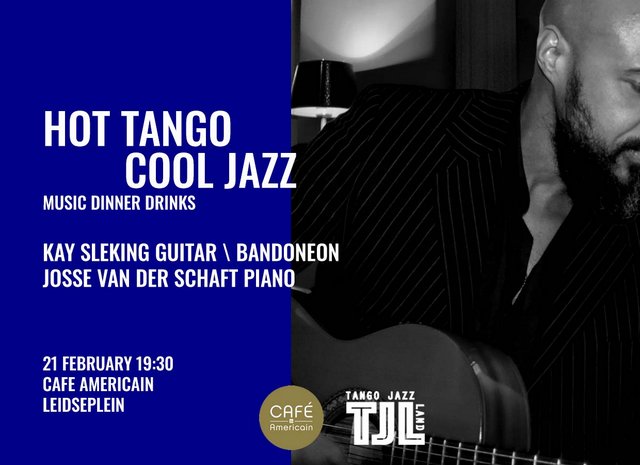 HOT VALENTINE'S EVE & COOL JAZZ
Soulful Jazz for Lovers
14 February
Jan Verwey - Harmonica
Visit the website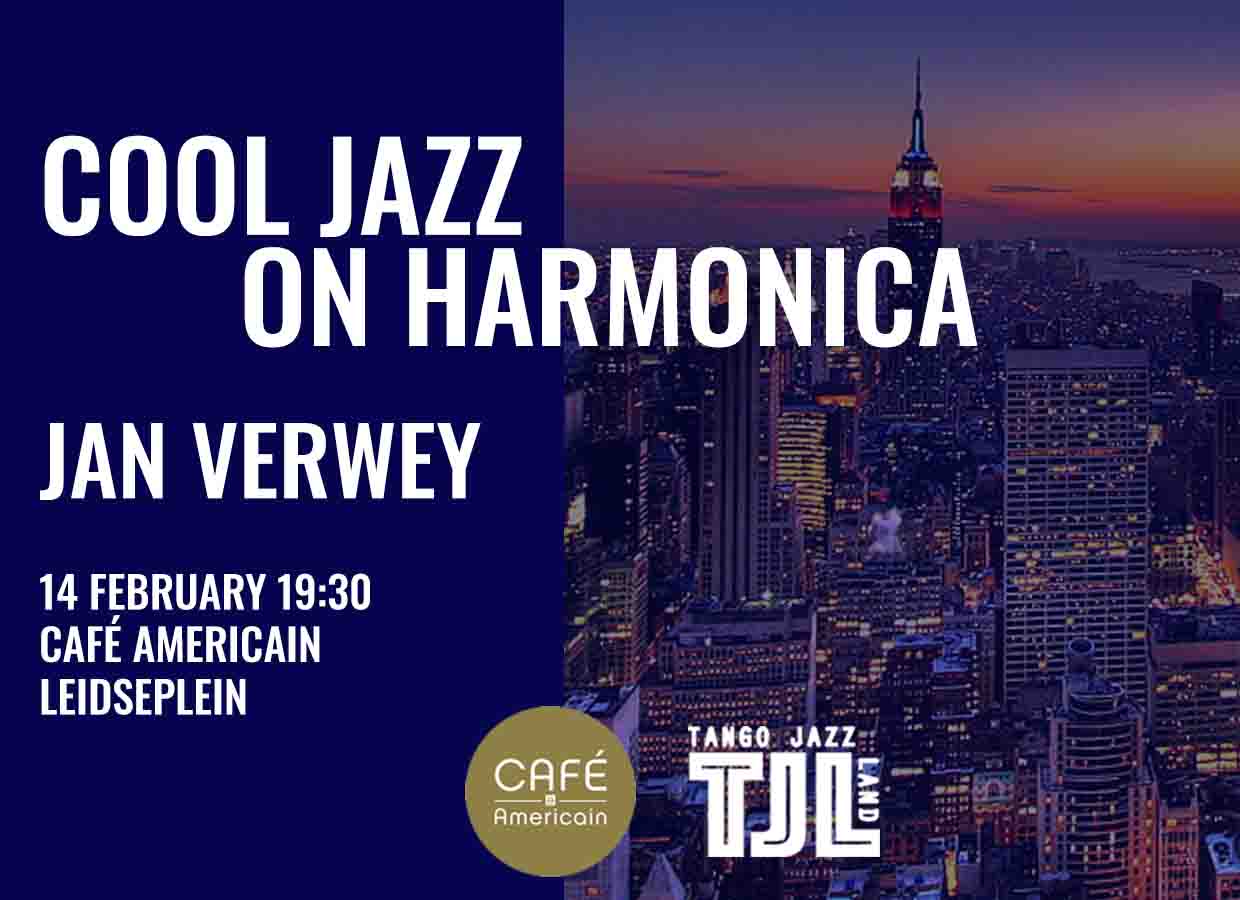 HOT TANGO & COOL JAZZ
From Astor Piazzolla to Billie Holiday
10, 17 & 24 & 31 January at 19:30
HotelNacht
19 Januari at 17:00
Kay Sleking - guitar | bandoneon
Visit the website
Ruzana Tsymbalova - violin
Robin El Hage - piano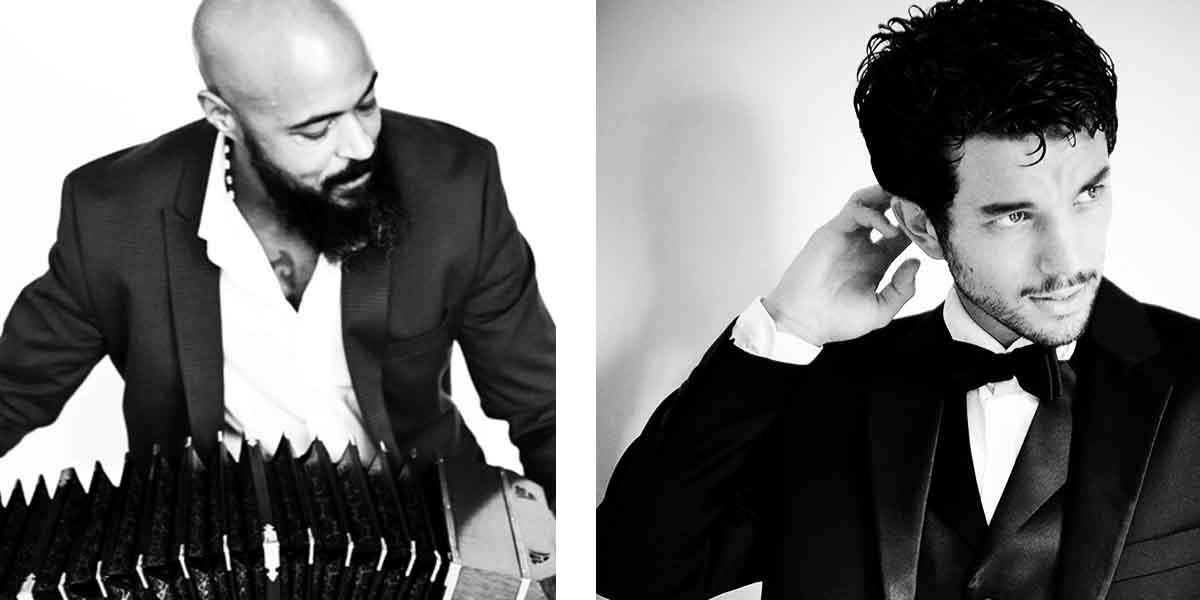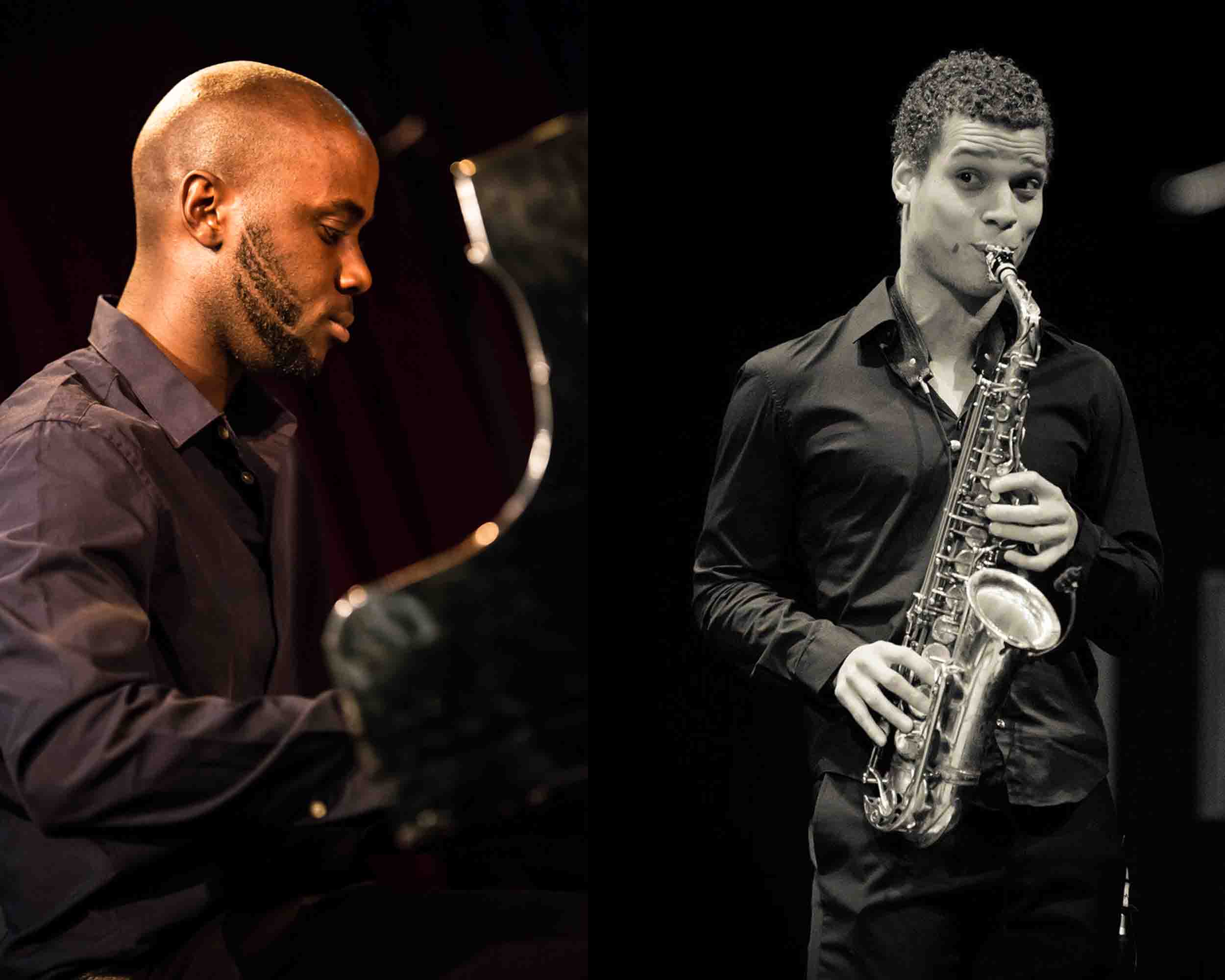 HOT TANGO & COOL JAZZ
27 December
Kay Sleking - guitar | bandoneon
Visit the website
Radboud Post - violin
Robin El Hage - piano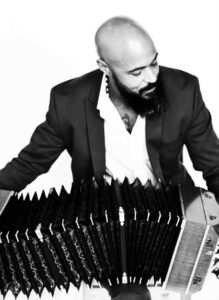 HOT TANGO & COOL JAZZ
22 - 29 November | 6 December
Kay Sleking - guitar | bandoneon
Visit the website
Ruzana Tsymbalova - violin
Robin El Hage - piano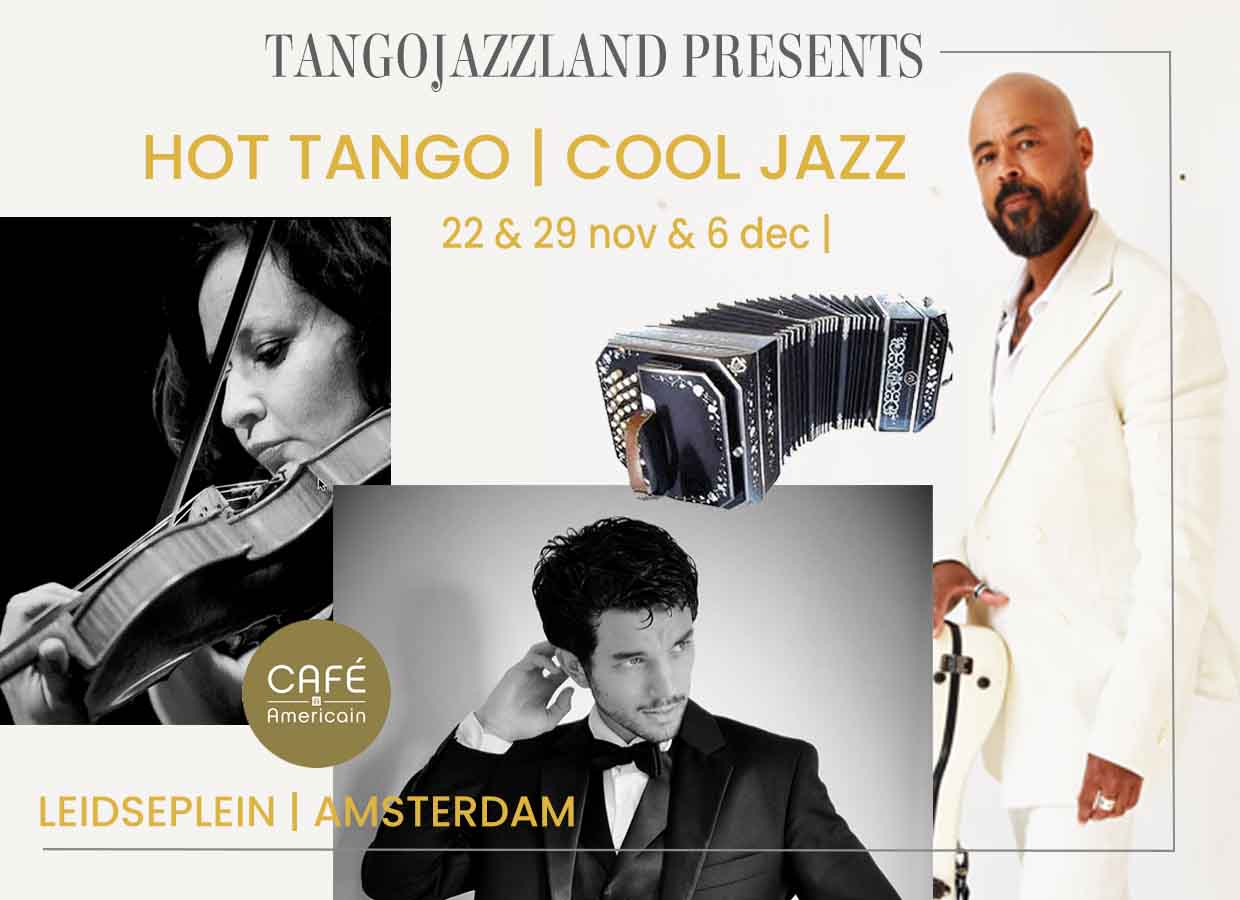 JAZZ WITH FEDERICO & ADRIAN
8 November
Federico Calcagno - Clarinet
Adrian Moncada - piano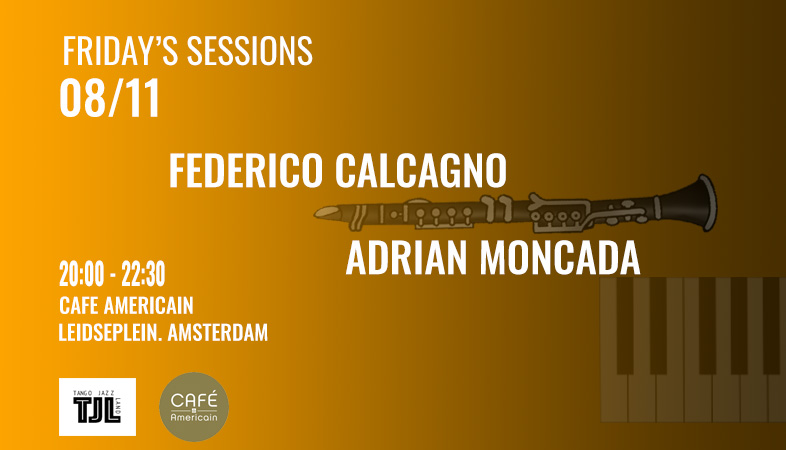 HOT TANGO & COOL JAZZ
11-18-25 October
Kay Sleking - guitar
Visit the website
Matias Pedrana - bandoneon
Robin El Hage - piano